by Rachel Parker
Congratulations future Seawolf! While transferring to a new university can be daunting, you're not alone in either nerves or excitement. When I transferred to Stony Brook University, I was incredibly anxious. I was pursuing a new course of study, becoming a commuting student for the first time, and transferring over 100 credits in various disciplines from my previous institution. Between filling out paperwork, choosing classes, and trying to make a graduation plan, the transfer process can be very stressful.
To make the transition easier, I implemented a few steps into the early stages of my transfer process that made matriculation into Stony Brook practically stress-free. Thanks to these provisions, I'll be graduating in less than a year after I matriculated. Whether you're officially enrolled, in the application process, or just perusing your options, here are some tips from a fellow transfer student that will make your transition to Stony Brook go as smoothly as possible, as well as open you up to fantastic academic and extracurricular opportunities on campus.
Correspond with an advisor or department head as soon as you can
I knew I wanted to transfer institutions and complete an English degree, so before I even decided to apply to Stony Brook I emailed the undergraduate advisor for the department to let her know of my interest.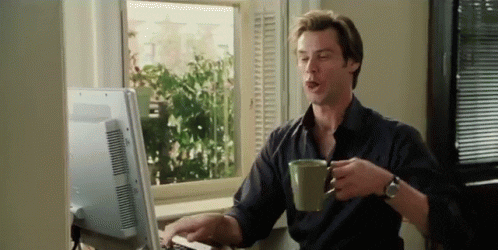 We met in person several times before and during my application process, and together we came up with a loose graduation plan. Because of my meetings with her I was able to prepare the syllabi, course descriptions, and transfer course paperwork I needed way in advance.
Reach out to your prospective undergraduate advisor, department head, or someone in the transfer office. The more people who know your name and plan to transfer, the more professional relationships you'll already have cultivated at your new university.
Gather paperwork and start planning before your semester starts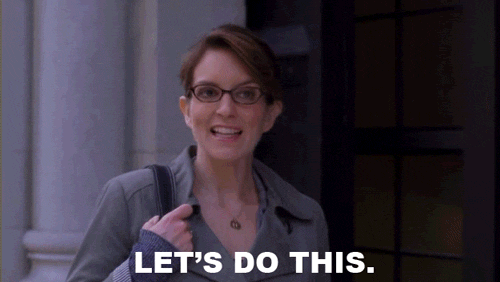 Transferring credits from your previous institution can be a bit of work. Academic & Transfer Advising Services helps to streamline this process. Their website offers a program where you can manually enter the courses you've taken to receive the equivalencies of those courses at SBU. Then you will receive a list of which courses have exact equivalencies, as well as which courses need further department evaluation. Taking the time to complete this 15-20 minute process will make transferring credits a much easier process.
I also recommend keeping personal copies of transfer course evaluation forms or any relevant email correspondence. You are the best advocate for your education, so stay on top of everything as best as you can to ensure a smooth transition.
Consider taking courses in the summer and winter sessions
I came into Stony Brook in Fall 2018 needing to complete 36 credits, but I was intent on graduating in Spring 2019. My undergraduate advisor encouraged me to look into taking online courses over the summer and winter sessions to spread out those credits so I wouldn't be overwhelmed with 18 credit semesters.
I took two online courses in the Summer 2018, and the experience allowed me to acclimate to the SBU curriculum and pacing before starting my fall semester. Stony Brook University's Summer Session page has the registration deadline as well as the list of available courses for Summer 2019, so see if any on campus or online classes work for you!
That being said, don't put too much pressure on your initial graduation goal
I was intent on graduating within the same year I matriculated into Stony Brook, but putting too much pressure on that goal caused me a lot of stress when registering for classes and having transfer courses evaluated. There's nothing wrong with completing your coursework in the summer instead of the spring semester, or coming back for an additional fall semester to finish up your requirements.
You may decide to pick up a minor or a double major, or change your course of study altogether. There are all sorts of circumstances in addition to your courses that will influence your academics, like employment, personal health, and family matters. There is no concrete timeline that you have to adhere to, or pressure yourself to fulfill. Work together with your undergraduate advisor to formulate a graduation plan that works best for you and your education. Your degree will be just as valuable whether it takes two or five years.
Find reasons to be involved on-campus other than academics
As a commuter and transfer student, I assumed that I wouldn't feel very connected to the SBU campus or community. However, the campus organizations and community are so varied and welcoming, that I found myself involved in several ways. I acquired an on-campus job that allowed me to stay productive and make some money in between my classes, wrote articles for The Statesman newspaper, and participated in a Pocket Theater production at the Staller Center.
I found out about these opportunities through emails sent out by the school, as well as by attending the internship and campus job fair that takes place at the beginning of each semester. I've had incredibly positive experiences in each of these respects, and this semester I'm continuing my on campus employment as well as doing an internship with the English department that gave me the opportunity to write this blog post! A great way to seek on campus opportunities such as employment and job fairs is through Handshake, which you can visit online or download in app form straight to your phone.
If you're not sure, just ask!
Do one of the courses you're transferring need to be evaluated by the relevant department? Send the syllabus to the undergraduate advisor and ask what they think. Do you need a certain form or signature from a specific faculty member? Shoot
that person an email to ask when a good time to drop by is. Does a club interest you, but you want to know when the meetings are? Email club organizers and let them know you'd like to be involved. There is someone to answer each question you have coming into Stony Brook and help you through it; all you have to do is ask.